Data Art for Climate Action (DACA2022)

Conference

Data Art for Climate Action (DACA2022) is a dual-hub conference (physical events at two locations - Hong Kong and Graz, Austria that are connected over the Internet) for researchers who focus on the interactive concurrent sonification and visualisation of climate data with a purpose of exploration, awareness, education, and action.

http://dataclimate.org/conference/timeline/

Run Run Shaw Creative Media Centre
(6 January 2022) In view of tighten measures of pandemic measures announced by the HKSAR yesterday, DACA 2022 will be postponed until further notice.
Please stay tuned for rescheduling details!
---
DACA 2022 Conference
Call for Registration Now !
---
DAT/ACT (DACA 2022 Exhibition)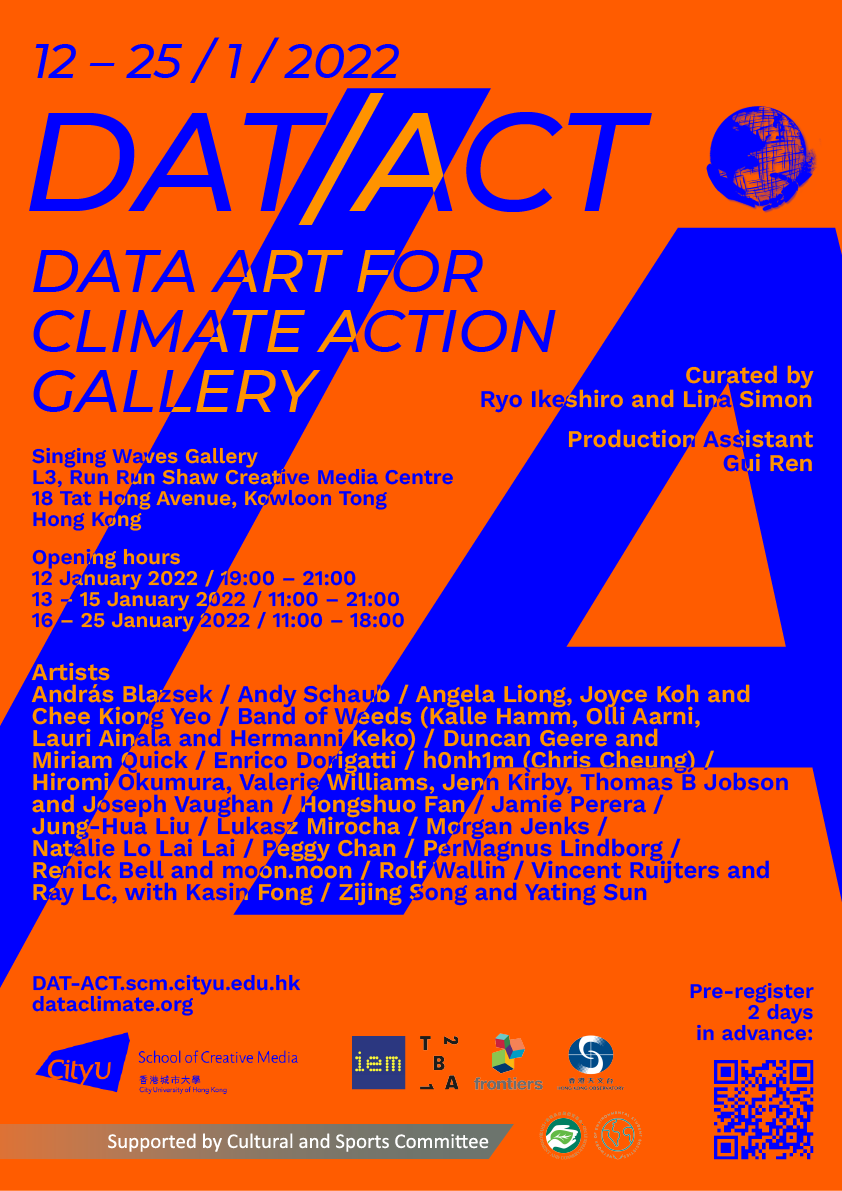 Partners:
---
Visitor Arrangements
Advance booking is required.
All visitors entering the University Campus must be pre-registered via the Visitor Registration System (VRS). The VRS can be accessed via Office Admin under AIMS by departmental staff who has the VRS access privilege.
Once the visitor's information has been submitted via the VRS, an email attached with a specific QR code will be sent to the visitor. The visitor must show the QR code and present his/her personal ID to the security staff at campus entrance on the day of the visit. After confirmation, the visitor will be given a label which is valid for the day.
Temperature scanning at campus entrance and facemasks are mandatory for all admitted visitors.
Visit arrangement is subject to change, please check our website and social media for latest updates.