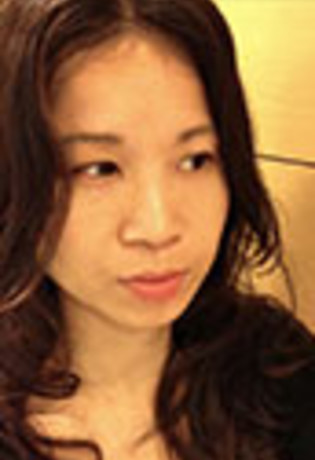 Instructor
YIP, Choi Fung Koala
葉彩鳳
Keywords
Augmented Reality
Choreography
Dance Technology
Image Mapping
Interactive Narratives
Media Installation
Medical Arts
Multimedia Performance
Somatic
Virtual Reality
Background
Ms Koala Yip is a practicing artist and educator in multimedia performance. She works towards the concept of interdisciplinary choreography, exploring artistic interface with theatre performance and virtual reality. She was the first artist presenting interactive performance to be broadcasted live on China's national television channel during the 4th China International New Media Short Film Festival 'KingBonn Award' Ceremony in 2013. She has been doing creative research on the mapping of medical imaging outputs in performance and installation. Her Magnetic Resonance Image (MRI) and dance motion mapping photography, Doppelgänger and Translucence (2012), was exhibited in Los Angeles Center for Digital Arts. This series was followed by a video installation, Mother's First Daughter (2012), at University of Wisconsin-Madison. Her recent academic paper was presented at the MMLA Conference (2013).
Yip's performance works and installations have been shown internationally, including KUMA Art Museum, Estonia (2013), Wisconsin Institute of Discovery (2012), Macao Science Center (2011), K-11 Hong Kong (2011), Osage Gallery (2007), Subtle Technologies Conference, Canada (2005), Digital Cultural Lab, UK (2005), Hong Kong Artist's Biennale (2005), Beijing International New Media Arts Exhibition (2004), Interactive Laboratory at Göttelborn, Germany (2003), Performance Studies International (PSI), USA (2000), International Dance and Technology Conference (1998), MIT/CalArts Collaboration of Wearable Technology, USA (1998).
Her performance works have been quoted in books such as A Performance Cosmology: Testimony from the Future, Evidence of the Past (Routledge, 2006) edited by J. Christie, R. Gough, D. P. Watt; Contemporary Performance Almanac (UK, 2014); and Manifest der Interaktionskunst by Johannes Birringer (PoCul, 2014).