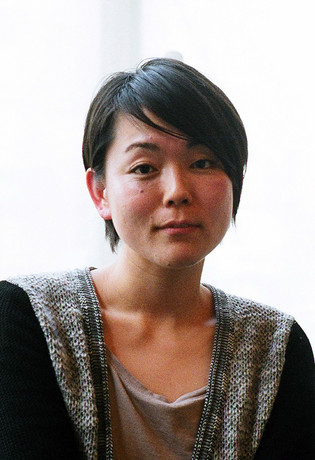 PHD Student
NAGASAKA, Aki
Keywords
Art
Multispecies Ethnography
Ecology
Animism
Indigenous Wisdom
Research Area(s)
Investigation on Hybrid Communities Existing in Hokkaido
Background
Aki Nagasaka is an artist based in Japan and Hong Kong. Taking chance encounters with human/nonhuman being, organic/non-organic matters, and events in her life as a starting point, she uses multi-faceted research, physical action, and storytelling as her main methodologies and creates work that connects seemingly independently existing matters, reveals undercurrents in society, and presents her personal viewpoint that challenges established norms and larger history.
Since 2020, Nagasaka has joined the Phd program in the School of Creative Media at City University of Hong Kong. Her research is focused on hybrid communities [trans-species relationships between humans (multi-ethnic groups) and nonhumans] in Hokkaido island, using multispecies ethnography and art-based research as her primary approaches.

Nagasaka received her BFA from the University of Texas at Austin, her Meisterschüler from the Städelschule in Frankfurt, and conducted one-year research in London, supported by the Cultural Agency of the Japanese government. Her work has been exhibited internationally, including Tokyo Arts and Space, Galeria Municipal do Porto, Aomori Contemporary Art Centre, Kunstverein Hannover, and the MAK - Austrian Museum of Applied Arts / Contemporary Art. She is currently doing a collaborative research-based project Times of Crisis with the Italian artist Elisa Caldana.