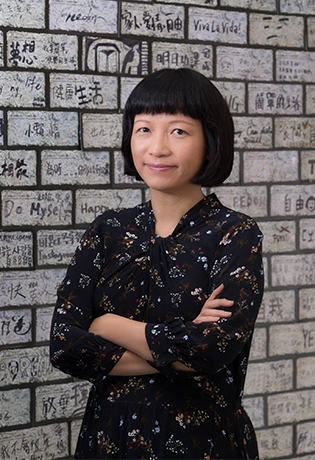 Associate Professor
MAN, Ching Ying Phoebe
文晶瑩
Keywords
Conceptual Art
Curatorial Studies
Hong Kong Art
Installation
Media Art
Performance
Socially Engaged Art
Video Art
Women Art
Background
Dr Phoebe Ching Ying Man is a conceptual artist, media sculptor and independent curator. She is specializing in socially engaged art and is experienced in engaging audience in her works. Her current research is "Creative strategies for Hong Kong Community art in community Building". She presented her research findings in international conferences included the Arts in Society held in National University of Ireland Galway (2020) and the International Convention of Asia Scholars held in Leiden University in the Netherlands (2019). Her edible sculptures and performance Birthday Cakes (2014-15) were included in a show organized by the Institute of Contemporary Arts (ICA) in London and were also invited to show at the Center on Contemporary Art (CoCA), Seattle. Her installation Erosion of Home (2015) has been invited to show in an exhibition curated by the Hong Kong Museum of Art and exhibited at the Museum of Contemporary Art Taipei. The work got overwhelming response. More than 6000 visitors participated in the creative process of the work in 2 months. She likes to engage audience in her work and enjoys the process of knowledge convection. The results are unpredictable. The answers are open and diversified. This can be a practice of pluralistic discussions and democratic expression.
Her animation, videos and installations have been shown at over 190 exhibitions and festivals internationally, include Anthology Film Archives in New York (2019), LOOP Barcelona (2019, 2017),Times Art Center Berlin (2018), 2016 East Asian Video Frames: Shades of Urbanization in Pori Art Museum in Finland, Shanghai Biennial (2004), Venice Biennale (2003), Gwangju Biennale(2002) and European Media Art Festival (2001).
Man has selected to be one of the four international artists to join the Wapping Project Berlin Residency in 2017. She has successfully obtained a number of project grants from the Hong Kong Arts Development Council and has also received awards/scholarship from the Hong Kong Independent Short Film & Video Competition, Asian Cultural Council, Hong Kong Museum of Art and Philippe Charriol Foundation. Marie Claire magazine has selected her as one of the ten "Smart Women of the 21st Century".
Her art work "My Mirror" was published in the book The Palgrave Handbook of Critical Menstruation Studies (2020) by a global academic publisher Palgrave Macmillan. Some of her works are cited by text book Asian Art published by the multinational publishing and education company Pearson(2014) and The Art of Modern China (published by University of California Press, 2012).
She was one of the founders of Para/Site Art Space and the Director of Asian Experimental Video Festival in Hong Kong. She has curated Hong Kong experimental videos programs for Over View (a world tour international project, 2014-15) and other international films and videos festivals. She is the Grant Examiner of Hong Kong Arts Development Council, Specialist of Hong Kong Council for Accreditation of Academic and Vocational Qualifications.