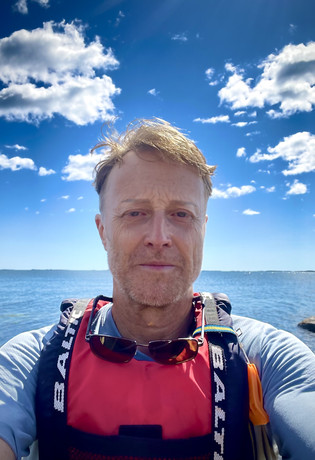 Associate Professor
LINDBORG, PerMagnus
林博培
Keywords
Sound Art
Music Composition
Perception
Psychoacoustics
Sonification
Multimedia
Soundscape
Background
PerMagnus Lindborg, PhD, is a composer, sound artist, and researcher in sound perception. The first author of more than 150 scholarly publications, compositions, and media artworks.
He is a Fellow with The Arctic Circle (2023), SCM Team Research (2020-25), and TBA The Current (2016), and Principal Investigator for Multi-Modal Hong Kong (GRF 2023-25).. He was commissioned by or selected for Asian Composers League (New Zealand 2022), ArtScience Museum (Singapore 2021), Osage (Hong Kong 2021), CubeFest (Virginia 2019), Berlin PianoPercussion (2018), Xuhui Museum (Shanghai 2017); Tonspur (Vienna 2016); National Gallery (Singapore 2015); Onassis Centre (Athens 2014); Moderna Museet (Stockholm 2008); Centre Pompidou (Paris 2003), and more. Won multiple awards for films about music, e.g. Best New Director at World Film Carnival, Cannes Short Film Festival, ISA Awards (2020), and for composition, e.g. First Prize at Stavanger Symphony Orchestra Prize (Norway 2002). Refereed publications in Applied Acoustics, Applied Sciences, Frontiers, IRCAM-Delatour, Leonardo, Organised Sound, PLoS One, Springer-LNCS, and conference proceedings such as ICAD, ICMC, ICMPC, NIME, Forum Acousticum, and SMC. Created DACA Conference on Data Art for Climate Action (2022) and Soundislands Festival (2013, -15, -17).
Currently serves as Vice-President for Asia-Oceania of the International Computer Music Association and Review Editor for Frontiers. After completing studies in piano and composition (BMus Oslo), PerMagnus worked as an independent artist for ten years, while pursuing music computing (IRCAM Paris 1999) and contemporary musicology (DEA Paris 2003). In 2015 he defended his PhD dissertation Sound Perception and Design in Multimodal Environments (KTH Stockholm). Working in higher education since 2005 (France, Singapore, Korea), PerMagnus is currently Associate Professor at the School of Creative Media at City University of Hong Kong, serving as Research Degree Coordinator and teaching courses related to sound, music, research skills, and perception.