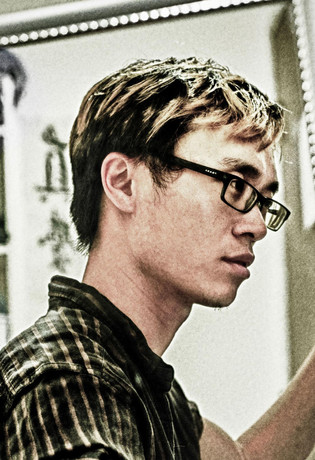 Assistant Professor
LC, RAY
羅銳
Keywords
Machine Learning
Installation art
Human-Computer Interaction
Social Good
Immersive Media
Performance
Fashion Technology
Applied Neuroscience
Speculative Fiction
Background
LC's practice internalizes knowledge of neuroscience research for building bonds between human communities and between humans and machines.
His anti-disciplinary, collaborative-expertise approach explores the confluence of media art, space design, and human-computer interaction, applying them to transformative goals for social good. He has published scholarly works from neuroscience research, to human-robotic interaction, to immersive media, to fashion technology, and speculative design. RAY comes from Cal Berkeley EECS and UCLA Neuroscience PhD, obtaining his MFA in Design and Technology from Parsons School of Design.
Past works have been featured at BankArt, 1_Wall, Process Space LMCC, NYSCI Designer-in-Residence, Kone Foundation Saari Residence, Kyoto Design Lab Researcher-in-Residence, Elektron Tallinn, Kiyoshi Saito Museum, DeConstrukt Red Hook, ICRA Elektra Montreal, ArtLab Lahore, Ars Electronica, NeON Digital Arts Festival, New Museum, CICA Museum, NYC Short Documentary Film Festival, Angewandte Festival, Burning Man BRCvr, NeurIPS.
Grants and awards have included Japan Society for the Promotion of Science, National Science Foundation, National Institutes of Health, Microsoft Imagine Cup, Verizon Connected Futures, A' and Adobe Design Awards, Davis Peace Projects.