Data Art for Climate Action (DACA2022)

Conference

Data Art for Climate Action (DACA2022) is a dual-hub conference (physical events at two locations - Hong Kong and Graz, Austria that are connected over the Internet) for researchers who focus on the interactive concurrent sonification and visualisation of climate data with a purpose of exploration, awareness, education, and action.

Run Run Shaw Creative Media Centre
(21 February 2022) In view of recent Covid19 restrictions following Government and City University of Hong Kong, the DACA Student Workshop has been postponed. The Conference will take place Tuesday 21 through Saturday 26 February in Hong Kong, and Saturday 5 March in Graz.
All keynotes, sessions, and panels will be on Zoom.
DAT/ACT DATA ART FOR CLIMATE ACTION GALLERY will open online on Wednesday, 23 February 19:00.
All registrations are at ZERO cost. But in order to receive important information such as Zoom links, you must still register. Pre-register for free here to join via Zoom.
---
DACA 2022
Call for Registration Now !
---
DAT/ACT DATA ART FOR CLIMATE ACTION (DACA 2022 Exhibition)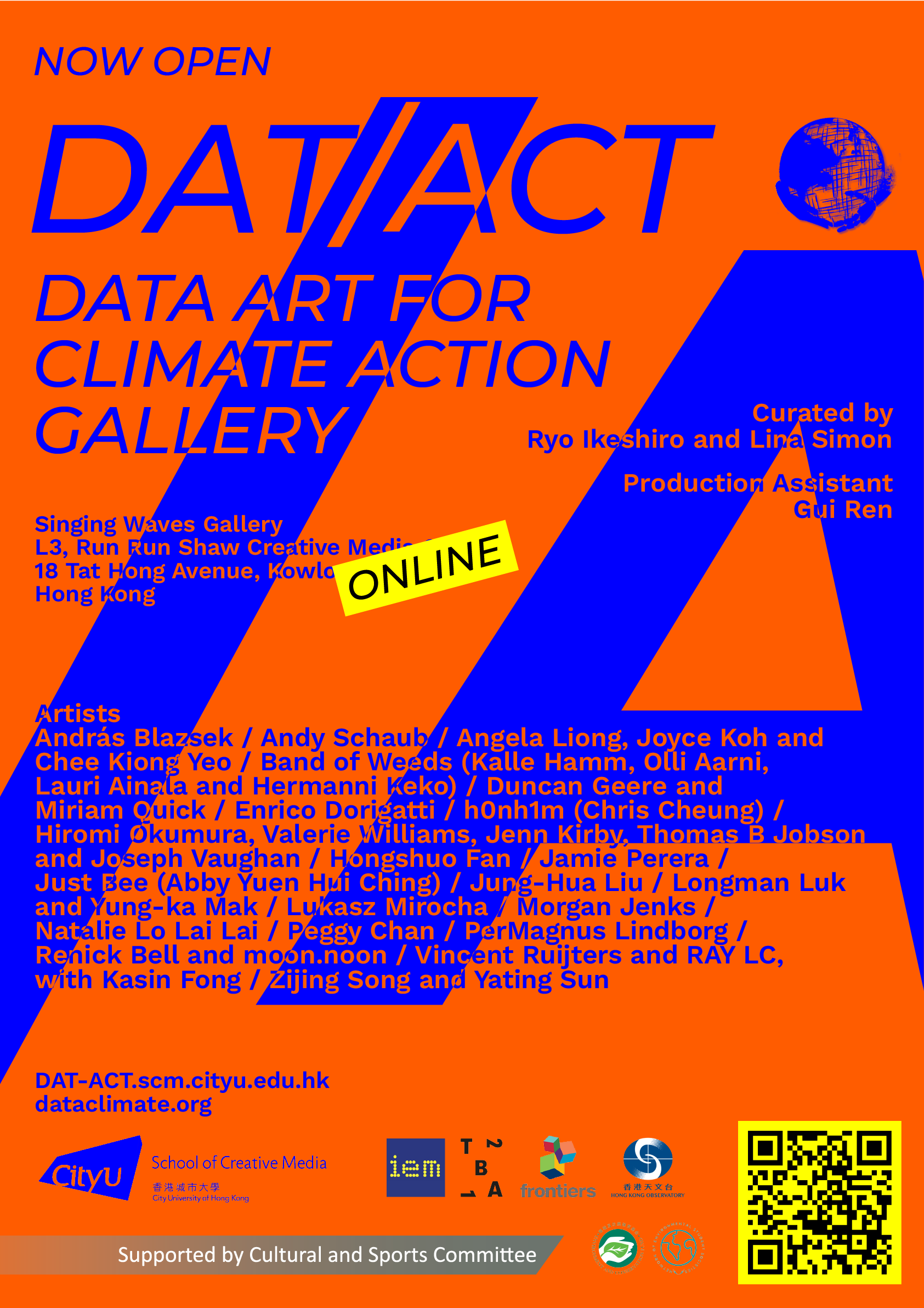 ---
Partners: