Chinese DiGRA 2018 Conference

Conference

香港城市大學產學研大樓 中國深圳南山區高新區南區粵興一道8號 City University of Hong Kong Shenzhen Research Institute 8 Yuexing 1st Road Shenzhen Hi-tech Industrial Park Nanshan District, Shenzhen, P.R. China
Chinese Digital Games Research Association is excited to announce the fifth annual conference to be held at City University of Hong Kong Shenzhen Research Institute in Shenzhen, China, on September 7th-9th of 2018. The conference will feature a doctoral consortium, two days of paper presentations, and a tour to Tencent Research Institute (TRI) in Shenzhen.
Conference Themes
The conference will consist of presentations related to the study of games, game cultures, games industry and game design and development in China and beyond:

Analyses of game design and development traditions and practices in the region
Diversity and inclusiveness in 'Chinese' games
Chinese games industry and its future possibilities/weaknesses
Hong Kong as a gateway to Chinese games market
Histories and analyses of Hong Kong games industry and game cultures
China as the biggest videogame market in the world
Critical analyses of 'Chinese' games and games popular in China
Critical considerations of future game development in Chinese-speaking region
Local 'game design issues'
Specificities regarding computer games within Chinese cross-media environments
Computer games and playability in the context of interactive art and creative media
Keynote Speakers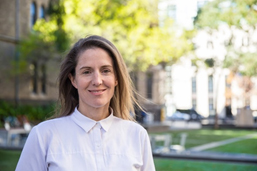 Dr. Emma Witkowski, RMIT University, Australia
Emma Witkowski is a Senior Lecturer in the School of Design and co-director of the Playable Media Lab at RMIT University (Melbourne). She is interested in high performance game cultures and the socio-technical infrastructures supporting networked play as an ongoing practice, leisure pursuit, or a career in play. As a socio-phenomenologically informed ethnographer, her research explores esports cultures, high performance team practices, gender and games, competitive LAN scenes, and networked gaming careers. Dr. Witkowski is currently studying Pro/Am esports ecosystems as forms of networked media sports, exploring the complexities surrounding these entertainment-oriented professionalising industries as they extend, convergence, and deepen ties across legacy institutions (sports, media, and games) and communities. Emma teaches core games research courses within the game design program. She is a board member of the Australian Esports Association, and special edition guest editor (with Torill Mortensen) on MedieKultur, Media-ludic approaches: Critical reflections on games and research practice.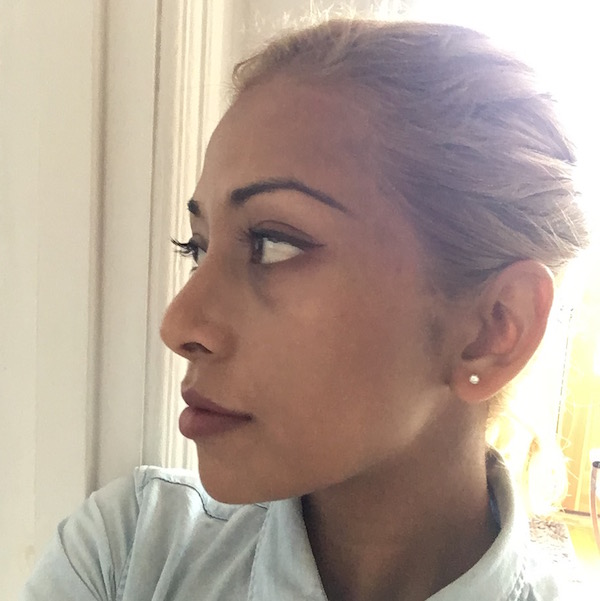 Dr. Rilla Khaled, Concordia University, Canada
Dr. Rilla Khaled is the Director of the Technoculture, Art and Games (TAG) Research Centre, Canada's most established games research lab, in the Milieux Institute of Arts, Culture and Technology. She is Associate Professor of Design and Computation Arts at Concordia University where she teaches interaction design, serious game design, and programming. Rilla's research is focused on interactive technologies to improve the human condition. In past projects she has been the lead designer for an award-winning conflict-resolution game for children and a game aimed at improving the literacy skills of dyslexic learners. Rilla's current funded projects concern critical and cross-cultural perspectives on the design of play as a vehicle for exploring ambiguous and difficult phenomena. REFLECT seeks to shift videogame play experiences toward reflective and meditative experience; Speculative Play addresses the intersection of critical, speculative, and playful design approaches; and the Initiative for Indigenous Futures seeks to solidify Indigenous presence in new media.
Conference Program
Note for presenters: Paper sessions will be 80 minutes for 4-paper sessions and 60 minutes for 3-paper sessions. This will give presenters 15 minutes to present their paper, with 5 minutes for Q&A.

Friday 7 September
| | |
| --- | --- |
| 9:00-12:30 | PhD colloquium (for invited PhD students and colloquium mentors.) |
| 12:30-13:30 | Registration for conference and lunch |
| 13:30-17:00 | Trip to Tencent Research Institute. Due to space restrictions we have had to limit this trip to conference presenters only. If you are a presenter at the conference we will be in touch by email with details of the trip. |

Saturday 8 September
9:45

Registration opens

10:15-10:30

Welcome address

Dr. Olli Tapio Leino, City University of Hong Kong, conference chair

Dr. Paul Martin, University of Nottingham, Ningbo, program committee chair

Dr. Yong Ming Kow, City University of Hong Kong, doctoral consortium chair

10:30-11:30

Keynote Address:

Dr. Rilla Khaled, Concordia University, Canada

11:30-12:00

Tea/coffee break

12:00-13:20

Paper session 1 (Chair: Bjarke Liboriussen)

1. NELSON, Peter, When to use a first person shooter as a historical tool? Ludic site preservation in Hong Kong

2. ZOU, Dancheng and WIRMAN, Hanna, Using Player-personas in Game Design for Children with Autism

3. WANG, Chaoguang, Using Video Game Technology to Train Eye Movement

4. HO, Yue Jin, Reading Interactive Chinese Characters in Playable Media

13:20-14:30

Lunch

14:30-15:30

Panel on games industry: How non-fungible tokens change the gaming industry

Moderator: Dima Raketa, CEO DGD Ltd
Participants:
NIKITA, Sychev CEO Doodah Ltd. (Hong Kong)
CHUNG, Peichi, Associate Professor, Chinese University of Hong Kong
BRENNINKMEIJER, Harmen Global Chain Group
WONG, Phillip, Hong Kong Blockchain Association

15:30-16:00

Tea/coffee break

16:00-16:40

Paper session 2 (Chair: Peter Nelson)

1. WIRMAN, Hanna and CHEN, Houli, Impact of Digitalization on the Monetization of Mahjong Games

2. ZHANG, Duoduo, Ownership of craft knowledge in "Live Transmission": Intangible Cultural Heritage, digital games and the transmission of technological skills in Southwest China's minority communities

Sunday 9 September
9:00-10:00

Keynote Address:

Dr. Emma Witkowski, RMIT University, Australia

10:10-11:30

Paper session 3 (Chair: He Wei)

1. WANG Sishi, Jasmine and JONES, Rhys, Breaking the Meta: Origins and Influence of Fourth Wall Breaking Games

2. LO, Yun Ting, Video Game in the Era of Surveillance: From Society of Control, Simulation to Individuation

3. FROME, Jonathan, Interactive Narrative Strategies in Videogames

4. DAVIES, Hugh, Re: presenting Hong Kong in Videogame Spaces

11:30-12:00

Tea/coffee break

12:00-13:00

Paper session 4 (Chair: Jonathan Frome)

1. CHEN, Xiaoxu, Gaming Girls in Metropolis: Play as an Urban Integration strategy

2. MARTIN, Paul and SONG, Wei, Gaming on campus: Debating the legitimacy and meaning of esports in Chinese universities.

3. CAO, Peixin, PENG, Tianxiao, ZHANG, Jingniu, Impacts of Tabletop Role-playing Games on Interpersonal Communication: in Perspective of Communication Accommodation Theory

13:00-14:50

Lunch & Chinese DiGRA Annual General Meeting (all are welcome)

14:50-15:50

Panel on game research in China: Game literacy and the future of game studies in Chinese speaking communities

Moderator: Felania Liu
Participants:
WIRMAN, Hanna, Hong Kong Polytechnic University
MARTIN, Paul, University of Nottingham Ningbo China
HE, Wei, Beijing Normal University
ZHU, Xiaofeng, Beijing Normal University
JIANG, Xina, Beijing Normal University
FAN, Jie, Tencent Research
SONG, Yawen, Homo Ludens Game Archive
JIANG, Yuqian (Jade), Nexus Space

15:50-16:20

Tea/coffee break

16:20-17:20

Paper session 5 (Chair: Hugh Davies)

1. CHENG, Wenting, PAN, Xin, and WU, Jiahui, The Impact of Playing Experience of History-Fiction-Mixing Games on Players' Historical Knowledge

2. HE, Wei and LI, Yue, The Effects of Player-Avatar Identification and Empathy: The Impact of Honor of Kings on Players' Attitude and Knowledge of Historical Figures

3. LIBORIUSSEN, Bjarke and MARTIN, Paul, Defence of Chinese state-sanctioned history against perceived attacks from Honor of Kings

17:20-17:40

Closing words
Chinese DiGRA
Chinese DiGRA is a regional chapter of DiGRA (Digital Games Research Association) focusing on game research relevant to Chinese speaking countries and the surrounding regions. Chinese DiGRA aims to enhance the quality, quantity, and international profile of games research in the Chinese-speaking context, by develop a network of game scholars and researchers working in the Chinese-speaking world and/or on aspects of Chinese games and gaming cultures, forging links between academic and professional researchers on games, supporting teaching and PhD development in the region, and disseminating and promoting Chinese game scholarship around the world. Chinese DiGRA is run by a board comprised of top academics in the fields of Chinese games research from Mainland China, Hong Kong, Macau, and Taiwan.

In 2018 we bring the 5th Chinese DiGRA conference to Shenzhen, having held the previous three conferences in Ningbo, Beijing, Taichung, and Hong Kong. Chinese DiGRA is proud to have been able to invite prominent international keynote speakers in the past, including Prof. Espen Arseth (Denmark), Prof. Gino Yu (HK), Prof. Akinori Nakamura (Japan), Prof. Peichi Chung (Hong Kong), Prof. Mia Consalvo (Canada) and Prof. Holin Lin (Taiwan), Larissa Hjorth (Australia), Ip Yuk-Yiu (HK), and Yat Siu (HK).
Code of Conduct
Chinese DiGRA 2018 Conference is dedicated to providing a harassment-free conference experience for everyone, regardless of gender, gender identity and expression, sexual orientation, disability, physical appearance, body size, race, nationality, political views, age or religion. We do not tolerate harassment of conference participants in any form. Conference participants violating these rules may be sanctioned or expelled from the conference at the discretion of the conference organizers.
第五屆中華電子遊戲研究協會學術年會致力為不論性別、性別認同、性取向、 殘疾、外表、 身型、種族、國籍、 政見、年齡或宗教的所有人士提供一個無騷擾的會議環境。我們絕不容許對與會者任何形式的騷擾。違反會議規則人士可能會遭到大會處分或被邀請離場。
第五届中华电子游戏研究协会学术年会致力为不论性别、性别认同、性取向、 残疾、外表、 身型、种族、国籍、 政见、年龄或宗教的所有人士提供一个无骚扰的会议环境。我们绝不容许对与会者任何形式的骚扰。违反会议规则人士可能会遭到大会处分或被邀请离场。
General Chair:
Dr. Olli Tapio LEINO
, Associate Professor, School of Creative Media, City University of Hong Kong
Program Chair:
Dr. Paul MARTIN
, Assistant Professor, School of International Communications, University of Nottingham Ningbo China
Doctoral Consortium Chair:
Dr. Yong Ming KOW
, Assistant Professor, School of Creative Media, City University of Hong Kong
Conference Secertary: Mr Aegis Sy Wang Hin
Supporters

In Collaboration With
Academic Partners
Registration
Contact
Chinese DiGRA 2018 conference director
Dr. Olli Tapio LEINO, Associate Professor
School of Creative Media, City University of Hong Kong

For general enquiries, including letters of invitation for visa purposes, please contact:
Mr. Aegis Sy Wang Hin
conference secretary
email:
smcdigra18@cityu.edu.hk
For enquiries related to paper presentations and conference content, please contact
Dr. Paul Martin
Program Chair
email:
paul.martin@nottingham.edu.cn
Venue
The event will be held at the ground floor auditorium of CityU Shenzhen Research Institute. The venue address is:

香港城市大學產學研大樓
中國深圳南山區高新區南區粵興一道8號

City University of Hong Kong Shenzhen Research Institute
8 Yuexing 1st Road
Shenzhen Hi-tech Industrial Park
Nanshan District, Shenzhen, P.R. China
(note: there are two CityU SRI locations on Google maps. The one linked here is correct!)
(note: The subway station closest to CityU SRI is Keyuan 科苑 [line 2])
Traveling to Shenzhen
If you need an invitation letter for Chinese visa application, please contact the conference secretary.