Summer Workshop: Machine Learning For Creative Media By Gene Kogan

Workshop

Run Run Shaw Creative Media Centre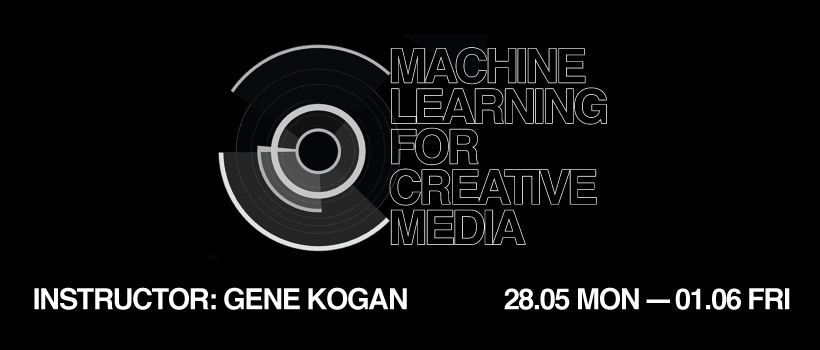 Artificial Intelligence has already had a profound impact on society and culture, which will continue to increase. Computer scientist Andrew Ng has noted that "AI is the new electricity", since it will affect every aspect of society, industry, and culture. An important and expanding branch of AI is Machine Learning (ML), which aims to enable computers to learn to accopmlish tasks without explicitly programming them to do so.
Many artists, designers, and professionals are drawn to these new technologies as expressive media for they are effectively expanding what is possible in terms of expression, as well as having an extreme impact on production costs as well as a substantial cultural and social impact.
* Videos of the rest of the nine sessions are available on youtube: the playlist of all 10 sessions
Targets
This week-long workshop will encourage creative professionals in design, art, and related disciplines to apply AI technologies into their practice and reflect on their broader cultural impact. The workshop will also appeal to members of the public who are not designers or artists but who would like to learn about these important technologies.
Time
Monday May 28 to Friday June 1, 2018
Hours: 6pm - 9pm daily
Programme
The event is designed to accommodate various levels of expertise, so that both novice programmers and more experienced media artists and designers can learn from it. The first day will describe core concepts in machine learning in an introductory manner. The second day will introduce certain tools that creative professionals can use to apply machine learning in their projects. The third day will cover intermediate applications, including the use of neural networks for style transfer. The final two days will cover more advanced material for professionals with a little more experience, such as for instance Generative Adversarial Networks. This material, while more advanced, still relies on terminal commands that are reasonably easy to learn by anyone who has attended the previous three days of the workshop. 

This five-day structure is as follows; 
Day 1: Introduction to Neural Networks and Machine Learning 
Day 2: Properties and Applications of Neural Nets, Data Visualization and t-SNE Tutorial
Day 3: (Intermediate) Applications of Neural Nets, Navigating a Terminal, Tutorial on Style Transfer and Char-rnn
Day 4: (Advanced) Image Translation Networks, Pix2Pix Tutorial
Day 5: (More Advanced) Generative models, DCGAN Tutorial
Instructor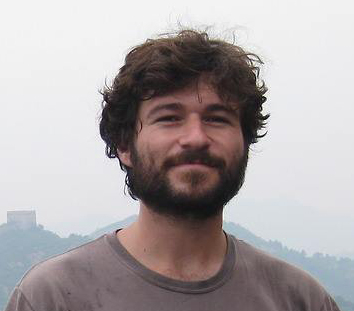 Gene Kogan is an internationally renowned American artist and a programmer who is interested in generative systems, computer science, and software for creativity and self-expression. He is a collaborator within numerous open-source software projects, and gives workshops and lectures on topics at the intersection of code and art. Gene initiated ML4A, a free book about machine learning for artists, activists, and citizen scientists, and regularly publishes video lectures, writings, and tutorials to facilitate a greater public understanding of the subject. He has recently offered courses on the subject of machine learning for artists at NYU, Tisch School of the Arts, Interactive Telecommunications Program. 

The workshop is organized by Dr. Tomás Laurenzo, Assistant Professor of Creative Media, and Dr. Hector Rodriguez, Associate Professor of Creative Media.
Prerequisites
The workshop is accessible to anyone with an interest in new technologies. It is recommended, but not required, that participants have a basic knowledge of computer programming using an imperative programming language. The workshops are designed to facilitate access to AI by everyone, while providing support for more experienced programmers to pursue advanced work in this area.
Enrollment
The workshop is free of charge. Seats are offered on a first-come-first-served basis.
Please click here to make an online registration
Notes for delegate
Please remember to bring your 5-day pass for admission.
請記得攜帶您的5日通行證入場。
 
If you do not wish to receive SCM's exclusive email invitation and updates, please contact our reception staff.
如果您不希望收到SCM的獨家電子郵件邀請和更新,請聯繫我們接待處的工作人員。
 
You are strongly advised to arrive punctually. The management reserves the right to refuse admission of latecomers and determine the admission and re-admission of such person.
請準時到場,主辦單位有權將遲到者的座位轉讓予候補人士。
 
School of Creative Media reserves the right to change the programmes and seating arrangements. Should there be such changes, the School will update the relevant information on its website as far as practicable.
主辦單位保留更改節目及座位安排的最終權利,所有更新會於此網頁發佈。
 
All registrations must be made by providing a valid email account. Delegates are not allowed to share a registration – one registration per delegate. Once an individual has checked in onsite at the Summer Workshop, the registration may not be transferred or substituted by another delegate.
請使用有效的電子郵件地址登記留座,一人只限留一位,登記不可轉讓予他人。
Enquiry
event.enquiry@cityu.edu.hk

Presented by School of Creative Media, City University of Hong Kong
Sponsored by U.S. Consulate General Hong Kong and Macau