From Longing To Belonging: Examining The Notion Of Belonging In Hong Kong And Poland

Exhibition

CMC Gallery, L3, Run Run Shaw Creative Media Centre, 18 Tat Hong Avenue, Kowloon Tong
Curators:
Ying Kwok, Jolanta Woszczenko

Artists:
Leung Chi Wo, Honorata Martin, Agata Nowosielska, Michał Szlaga, Tang Kwok Hin, Tse Yim On

Preview: 18:00-20:00, 2 November 2016
Exhibition: 12:00-20:00, everyday 3 – 27 November 2016
Venue: CMC Gallery, L3, Run Run Shaw Creative Media Centre, 18 Tat Hong Avenue, Kowloon Tong, Hong Kong

Screening & talk
Time & Date: 19:00-20:30, 3 November 2016
Venue: Para Site, 22/F, Wing Wah Industrial Building, 677 King's Road, Quarry Bay, Hong Kong

Free Admission

Enquiry: Terry Wong | 5649 2110 | terrywong.cw@gmail.com

The collective memory, history, culture and even the taste and smell of a place constitute a sense of belonging - an intimate and familiar feeling that gives us a sense of security we human beings long for. However the reality is not necessarily a fond memory; rather, it is a mix of anger, laughter, love and hatred. While there is no doubt that we are all emotionally connected to the place we livein and grow up, our belonging might not be what we long for.

From Longing to Belonging is an on-going exchange project between Hong Kong and Gdańsk. The first part of the exhibition took place in ŁAZNIA Centre for Contemporary Art in 2014. Due to their complex political histories, people in Hong Kong and Gdańsk have a mixed emotional feeling towards their country. We hope to explore the sense of belonging with its rich historical and political background, straddling along a national and emotional state of mind, while finding narrative through various artists' works. The exhibition provides an opportunity for us to understand the complicity of the state of mind through going into the artists' stories, and be more aware of what's happening around us.

Over the last two decades, Hong Kong has experienced changes and sometimes challenges socially and politically. Our city is no longer the same especially after the umbrella revolution. With the colonial past and unknown future signed off on the paper, where do these lead us to? Artists featured in this exhibition are leading ones with international exposure and experience. They have all established and matured themselves during these challenging times.

In Gdańsk's history two myths stillclash, the myths about the city being either German or Polish. Back at the time of World War II almost the whole city was obliterated and its former citizens, Germans had to leave their homes. After 1945, the city was gradually rebuilt and repopulated by Polish from various regions. One of the few places that weren't so devastated is Gdańsk Shipyard which turned out to be extremely relevant to the post-war history of Gdańsk and Poland due to frequent worker strikes, Solidarność movement and Lech Wałęsa. Gdańsk Shipyard cranes also became a symbol of Gdańsk.

Michał Szlaga (born 1978 in Gdańsk) is a photographer, and a tutor at the Academy of Fine Arts in Gdańsk. He was one of the first artists interested in Gdańsk Shipyard since 1999. He even moved there and co-created an artistic society. Despite the fact that he currently lives several hundred meters from the Shipyard, his workshop is still there. In the exhibition, we'll see how the artist assumed the role of a tender and inquisitive documentarist to take photographs depicting Gdańsk Shipyard. He also archived all relevant keepsakes and stories, forming a rich collection of books, albums, stamps and postcards associated with the Shipyard.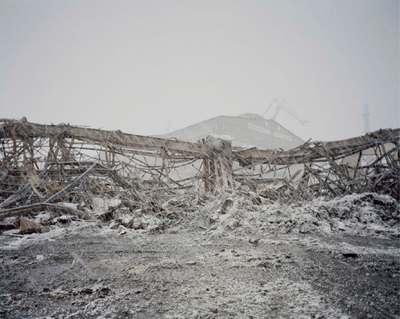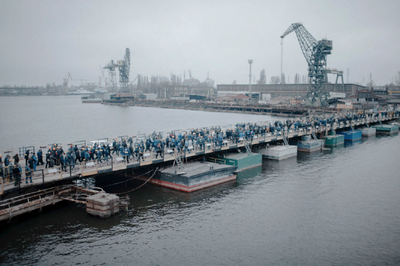 Michał Szlaga
Shipyard in Gdansk
2011
Photograph

Szlaga's artistic career gained momentum after he won the 2007 International Photo Awards. Currently, he is considered one of the most important Polish photographers. Szlaga is interested in documenting the Polish reality, which may be seen on his blog szlaga.blogspot.com. He also cooperates with many Polish magazines photographing famous politicians and artists. Contradictory to Szlaga who focuses on the strong bond with a particular place, Honorata Martin decided to put herself to test rejecting every form of belonging, and hence the comfort of safety. The exhibition showcases her 2014 video work Going out into Poland - a summary of her two-month wandering journey as a project completed upon the invitation of Zbigniew Libera. Like pilgrims, Honorata Martin set out on a lonesome journey whose route was determined only by the people and places she came across. Through her solitude, the artist tasked to engage in relationship with places and people.

Honorata Martin (born 1984 in Gdańsk) is a multimedia artist and performer currently working at the Academy of Fine Arts in Gdańsk. She is interested in projects that entail total commitment, courage and determination, in which she subjects her body and mind to extreme trials to overcome her limitations, both physical and psychological. The second piece of Martin's work on display is a video documentation of her performance during the closing of, From Longing to Belonging, in Gdańsk 2014. For 24 hours, she lived in the gallery. The performance might be interpreted as an attempt to analyse the process of making one's home under unfavourable circumstances; Yet it can be seen as a gesture echoing of solidarity towards people in Hong Kong.

Agata Nowosielska (born 1984 in Gdynia) is a painter, a curator and an author of various texts about art. She studied at Academy of Fine Arts in Gdańsk, Hochschule für Künste Bremen and Jagiellonian University in Cracow. She's been associated with Gdańsk Shipyard and Young City since her debut in 2004.

Agata Nowosielska prepared Lustra especially for the exhibition in Hong Kong. As the starting point on the subject, the artist chose mirror as the motif, which has been a subject of philosophical interpretation for decades in the last century. For prominent theoreticians such as Lacan, Wittgenstein, Bal, mirror is represented a treatise on ego, conscience and cultural roles. In Nowiesielska's works we can see her individual history viewed from the perspective of her country. The work consists of 40 modules each in the size of 30 x 30 cm. While every piece is a distinctive painting, put together they make up a monolithic and scattered composition theoretically impossible to conjoin.

Leung Chi Wo is a multi-disciplinary artist who regularly employs different media for his work. This broaches the realms of human connection, historical context, sensory perception and cultural identity. For this exhibition, we will be showing two pieces of work as an extended imagination from Hong Kong's colonial past. My name is Victoria is a contemplation of the royal name – Victoria. Leung collected messages from over forty women named Victoria telling the story about their name, which are then compiled as a monologue voiced over the mundane scenes filmed during his walk along Victoria Road in Kennedy Town, where the British first landed in Hong Kong.

"One Country Two Systems" was the policy the Chinese government promised to employ for governing Hong Kong before British returned its sovereignty. "Only time can tell" is the comment Zbigniew Brzezinski, former United States National Security Advisor, offered to Jimmy Cater on the policy. The text was printed on a photograph of bullet holes on an existing iconic colonial structure - the Legislative Council Building in Hong Kong. The bullet holes in the building are often believed to date back to the World War II, when Japan occupied Hong Kong Island and the building was designated as the headquarters of the Hong Kong Military Police. There is no official account on who was responsible for the hundreds of bullet holes. They have simply been put down to 'enemy fire' when the 'enemy' remains anonymous and indefinite.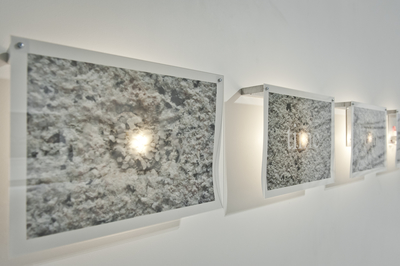 Leung Chi Wo
Only Time Can Tell
2010-2012
Lightbox, print

Tse Yim On grew up in a typical Hong Kong public housing estate and has been a witness to drastic political changes and socio-economic transitions in the city. Tse has adopted the grass-root spirit and embedded it into his works heavily inspired by his life in Hong Kong and the local culture. They successfully capture the quirky elements of Hong Kong people's collective memory, and make instant response to everyone's daily life. It drifts between fleeting romanticism in our memories of the years bygone and the harshness of cruel reality. However the works are treated, the sweetness still resonates the irony never lost. Through these the viewers can relate to themselves in an up-close and personal manner.

Deeply influenced by Japanese comics, Tse has a rich and versatile visual language. By appropriation (may be Kuso or Neta in other contexts), Tse applies free association to collage images on canvas. Those images comprise the collective memory of the Hong Kong people (such as public housing estate culture, the changing landscape of Hong Kong, the "one country, two systems" dilemma), popular culture, Animation Comic Game elements and currently active politicians, etc. His paintings, which can readily be understood as the visual diary of a young Hong Kong artist from the post-70s generation, serve as the hyperlinks showing the vision of the world of local post-70s artists.

Tang Kwok Hin was born and raised in a walled village in Kam Tin in the New Territories, Hong Kong. Kam Tin is the origin of the biggest indigenous Tang Clan (鄧) in Hong Kong, which makes him dwell deeper into the relationship between various aspects in life. His artwork has a focus on the theories of occasion, space, time and hidden rules which prevail in daily life. They are based on the exploration of the relationships between art and society by means of collage. He also tries giving new meanings to some ready-made objects by exploration and reconstructions.

This work continues Tang's usual practice in reflecting social values embedded in the quotidian images and commodities. Image of Victoria Harbour overlapping with White Paper of "One Country, Two Systems" locked in traditional cabinet, giving a conflicting meaning of nostalgia. Is it the belonging we long for?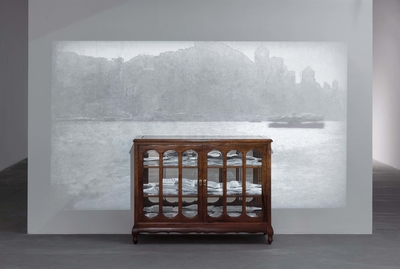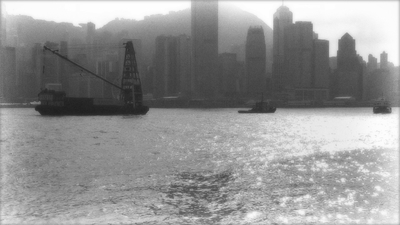 Tang Kwok Hin
Duplicate Victoria
2015
Ready-made, white paper, single-channel video 64 mins

About the curators
Jolanta Woszczenko is a curator and historian. She completed a post-graduate museum and curatorial programme at the Jagiellonian University. She is currently writing a PhD at the University of Gdańsk on experimental film and video. At the Laznia Centre for Contemporary Art in Gdańsk in Poland she runs the Parakino cycle of monthly meetings with experimental film, video artists and curators from Poland and abroad. She also co-curate monthly meetings with academics. She has curated, among others, reviews of Laure Prouvost, Omer Fast and Coco Fusco. She curated the first presentation of Christoph Schlingensif in Poland at the Laznia CCA, Ujazdowski Castle CCA in Warsaw and Signs of the Times CCA in Toruń. She has curated and co-curated exhibitions at the Łaźnia CCA, Ujazdowski CCA and the Gdańsk Shipyard. She is the editor of Kolonia Artystów w Stoczni Gdańskiej 2001–2011 (The Artists' Colony in the Gdańsk Shipyard 2001–2011). Jolanta Woszczenko is a member of International Association of Curators of Contemporary Art.

Ying Kwok is an independent curator and artist who is noted for her inventive curatorial approach, which is centered on "boundaries of collaboration" between curators, artists, and the wider community. Working as the curator at the Chinese Arts Centre in Manchester in the UK between 2006 and 2012, Kwok was responsible for the Centre's artistic programme, organizing exhibitions accompanied by related talks and events, and also oversaw the artist residency programme. She has built up a wide network of contacts with organizations in the UK and Asia through frequent collaboration projects and exchanges.
Since 2013, Kwok became independence curator working internationally. She co-curated Harmonious Society, as part of Asia Triennial Manchester 2014; Form Longing To Belonging with Łaźnia Centre for Contemporary Art, Poland (2014, 2016); No Cause For Alarm at La Mama Gallery, New York (2016). She is appointed the curator for Hong Kong presentation in Venice Biennale 2017. In 2015, Kwok was awarded the Asia Cultural Council Fellowship to carry out a five-month-long research on participatory and engagement projects in the US. To encourage critical thinking and initiating effective discussions in Hong Kong, Ms. Kwok run Art Appraisal Club with a group of local art professional. The group provides regular exhibition reviews and their articles are published in magazines and various cultural networks. They have just launched their first bilingual bi-annual journal, Art Review Hong Kong this autumn.
Organizers: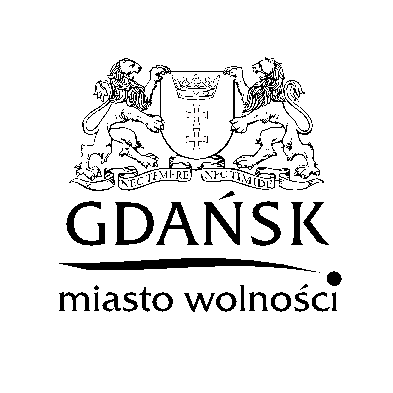 Co-organized by: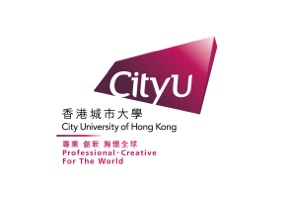 Supported by: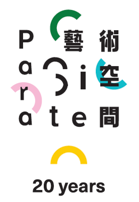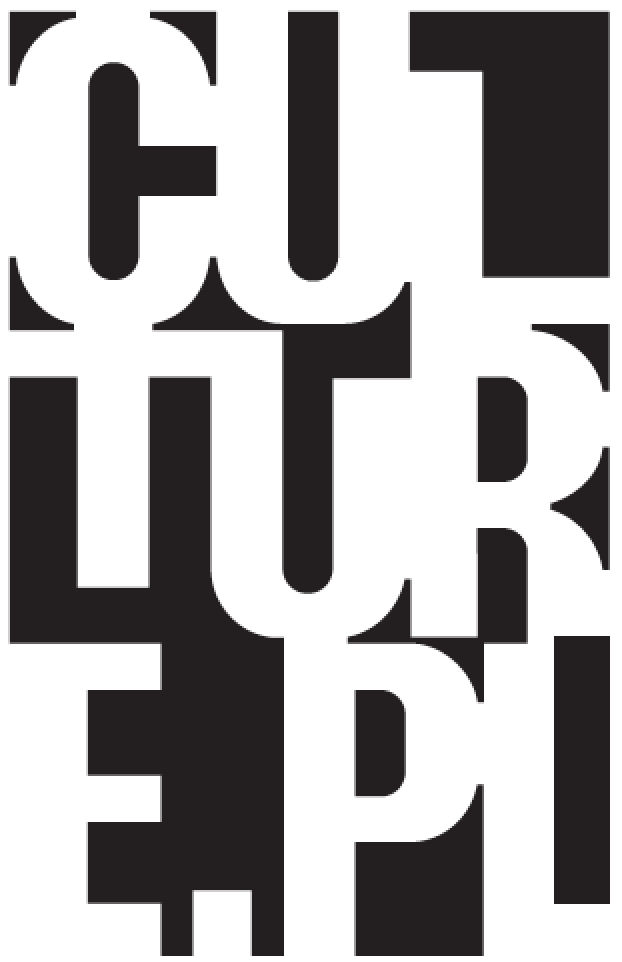 Media partner: