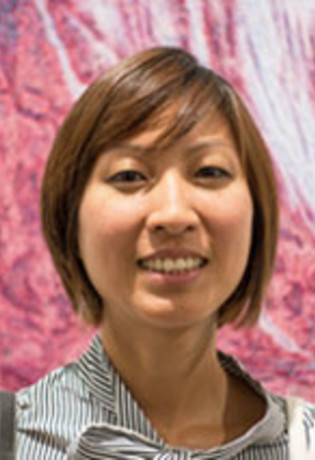 PHD Student
WONG, Ashley L.
黄詠欣
Keywords
Emergent Economies
Art and Technology
Political Economy
Critical Art Practice
Creative Economy
Art Market
Research Area(s)
Emergent Economies in Art and Technology
Background
Ashley Lee Wong is a researcher and curator based in Hong Kong and London. She is a PhD Candidate at the School of Creative Media, City University of Hong Kong. She is researching emergent economies in art and technology, and artistic strategies in relationship to the market. She is Co-Founder of MetaObects, a digital studio facilitating production with artists and cultural partners. She has worked as Head of Programmes at Sedition, the online platform for distributing digital limited editions of art in London. In 2010, she co-founded the international research collective, DOXA and has produced events and publications internationally. She holds an MA in Culture Industry from Goldsmith's University of London and a BFA in Computation Arts from Concordia University, Montreal. She has presented at conferences and festivals internationally including Crossroads in Cultural Studies, Shanghai University, 2018; Research Values, PhD Workshop, Transmediale Festival, Berlin, 2018, Art With or Without the Art Market Symposium, Institut national d'histoire de l'art, Paris, 2018; and the Media Art and the Art Market Symposium II, Ars Electronica, Linz, 2017. She has published articles including "Confronting The Market: Media Art's Venture into the Art Market", Marges Journal, Marges #28, Presses Universitaires de Vincennes, Université Paris 8, April 2019 (upcoming); and "Artists In The Creative Economy: Inoperative Modes of Resistance", APRJA, Vol.7, Iss. 1, Aarhus University, 2018; and has contributed to the books Collaborative Production in the Creative Industries, edited by James Graham and Alessandro Gandini, University of Westminster Press, 2017; and Creative Space: Art and Spatial Resistance in East Asia, DOXA & Roundtable Synergy Books, 2014.