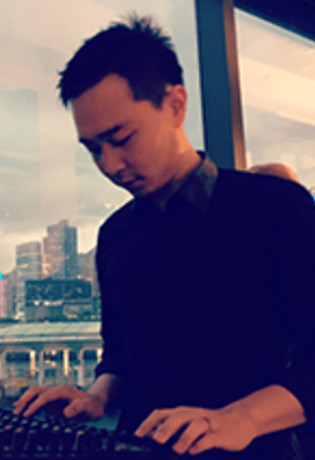 PHD Student
WANG, Xiao
王瀟
Research Area(s)
User-centric Approach Applied to Passive Human Behavior Detecting in Adaptive Interactive System
Background
WANG Xiao is a PhD researcher in the School of Creative Media at City University of Hong Kong. He's research focuses on Adaptive User Interface and user-centric system especially applied to Brain-Computer Interface based art work.

He supervised the technical part and assisted the human-computer interaction research part in lots of art projects and exhibitions: Brain Factory, Just Dig/It!, OPEN SKY PROJECT in ISEA2016 Hong Kong, Emotion Winds, Emotion in Space and so on.

He has received two bachelor's degrees in Digital Media Art Engineering and in Advertising (double degree) from Xiamen University and has received a master's degree in Information Technology from Hong Kong University of Science and Technology.

He is currently working on a research on the topic of EEG calibration applied to a BCI art work which talking about the CONTROL VS ASSESSMENT through emotional information.