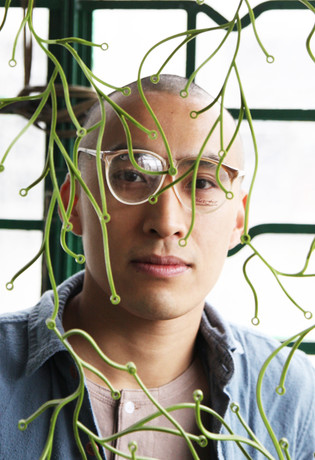 PHD Student
LEUNG, Michael
梁志剛
Keywords
Art
Agriculture
Insurrection
Commons
Research Area(s)
Art, Farming and Land in the Global Neoliberal Era
Background
Michael Leung is an artist/designer, urban farmer and visiting lecturer. He was born in London and moved to Hong Kong in 2009 to complete a Masters in Design. His projects range from collective urban agriculture projects such as The HK FARMers' Almanac 2014-2015 to Pangkerchief, a collection of objects produced by Pang Jai fabric market in Sham Shui Po.

Michael is a visiting lecturer at Hong Kong Baptist University where he teaches social practice (MA). His research focuses on Insurrectionary Agricultural Milieux, rhizomatic forms of agriculture that exist in local response to global conditions of biopolitics and neoliberalism.

An amalgamation of his projects, zines and fictional stories can be seen and purchased at a neighbourhood street market stall called Kai Fong Pai Dong, located in a vegetable market in Yau Ma Tei.